Eurorepar Car Service Centres remain open during lockdown
16 November 2020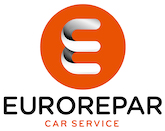 Eurorepar Car Service centres nationwide to remain safely operational throughout lockdown
· Eurorepar Car Service centres across the UK will remain fully operational throughout the current lockdown
· Centres will adhere to PSA Group's rigorous safety guidelines, with strict social distancing and sanitisation measures implemented across all sites
· The network's Drive Now Pay Later initiative enables customers to spread service and repair bills of more than £50 across four equal payments


12 November 2020 – Eurorepar Car Service centres across the UK will remain safely open for business during the current lockdown. As part of the PSA Group – the manufacturer of popular brands such as Citroën, DS Automobiles, Peugeot and Vauxhall – the network of independent garages will adhere to a rigorous, COVID-secure strategy across its sites.
Customer and staff safety will remain the highest priority during this second national lockdown. Garages across the network must adhere to strict social distancing measures and sanitisation procedures, meaning customers can be assured of their safety.
As well as ensuring the wellbeing of its customers, the Eurorepar Car Service network is also working hard to ease the financial pressure on drivers this winter. The network's Drive Now Pay Later initiative will continue to run throughout the winter lockdown, giving customers the option to spread service and repair bills of more than £50 across four equal payments.
Nick Taylor, Head of Network & Business Development at Eurorepar Car Service, said, "In line with government guidance, our nationwide network of independent garages will remain open during this lockdown. Our highest priority is of course to ensure the safety and wellbeing of our customers and staff, so our centres will be adhering to strict COVID-secure protocols. We also recognise what a difficult financial time this is for customers, so we will continue to offer the Drive Now Pay Later option across participating sites."
Customers wishing to book their car in for a service, repair or MOT should get in touch with their local Eurorepar Car Service centre. For a full list of centres nationwide, visit www.eurorepar.co.uk.

About Eurorepar Car Service
Eurorepar Car Service is an all-brands garage initiative run by PSA Group – the manufacturer of popular brands such as Citroën, DS Automobiles, Peugeot and Vauxhall. It provides independent garages and workshops with big-brand backing and know-how for training, technical support and quality parts supply.
Eurorepar allows garages to offer all the benefits of a local garage servicing all makes of vehicle – remaining customer-focused and competitively priced – while ensuring the professionalism and accountability that consumers expect from a global automotive brand.
Eurorepar Car Service aims to have a network of over 650 garages in the UK, to add to the 5,000 garages it has worldwide.
For more information, please contact:
Alex Juggins, Torque Agency Group
+44 (0)7470 498175 | +44 (0)20 7952 1095
ajuggins@torqueagencygroup.com